E&P Data Access & Visualization
Neuralog Desktop is a right-sized application for data access & visualization. It helps O&G companies with multiple E&P databases and applications drive project results. Shift focus from data search to analysis. Quickly access, visualize, and evaluate company data and manage project progress with Desktop. Interactively create, edit, organize and view data. Also, launch scanning, printing, digitizing, and other analysis applications to discover E&P opportunities.
When a full-blown enterprise data management system or exploration of the company drives doesn't meet your project(s) financial needs, Neuralog Desktop is the answer.
Who uses Neuralog Desktop?
Asset team members share and use related data in their preferred applications. Geoscientists, engineers and landmen are notified of updates and have what they need to work efficiently.
Study teams manage their projects and drive opportunities and decisions forward

Managers see projects and results in process across their organization
What You Get
View all company data in a single application

Quick implementation and operation set-up tools

Flexible database to store structured and unstructured well data and regional data as needed

Access to mapped source files in SQL Express, SQL Server, Access, Geodatabase and E&P application databases or in shared network drives

Area tree and other special displays for projects, wells, logs and documents

Data association tools and batch loaders

Data management tools for a variety of data types operating globally, by project, well or area

Desktop toolbars for the Esri map plug-in

Integrate Neuralog products and other applications in your workflow
 Benefits 
Reduce data spend

Capitalize in-house data with a single application

Faster more informed decisions

Higher asset team productivity
Desktop utilizes both an Esri-based map interface and area tree navigation to enable users to quickly navigate and access critical documents.
GIS interface with immediate access to project well data

Area Tree display of wells, logs and documents

All project data available for quick analysis and evaluation

Unleash the full power of your ESRI ArcMap by adding the Neuralog Product Suite!
Well, Log and Document Management
Simple to use batch and selection loaders make Desktop ideal for the end-user. Users are able to manage tops, well related data (logs, AFE's, reports, production data, etc.), as well as area related data (maps, seismic, field reports, etc.). With SQL Express, SQL Server and Access support, Desktop is a versatile solution which can be implemented and operational immediately.

Easily navigate the map interface for instant access to projects and documents

Conveniently manage all logs, reports, maps and even living source files within SQL or Access

Use the global editor to manage well headers, file paths, surfaces and interpreter information

Ideal GIS-based solution when a full-fledge data management system is not needed
Complete Geological Evaluation
Take your data to the next level with our full Neuralog Product Suite integration. Scan, digitize, interpret and print through the project-based map interface.  
Interactively create, evaluate and display geological data in a single application

Correlate logs and create cross sections and contour maps, directly from the GIS map

Capture, edit and save log and map data directly into the project database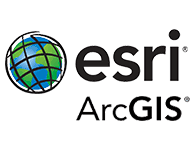 ArcMap Add-In 
Create a Geological Toolbox full of interpretation, editing and data capture capabilities directly within your ArcMap install. The ArcMap Add-In is an integrated toolbar within your existing ArcMap implementation. This Add-In is ideal for visualizing and organizing your data. ArcMap license required.
Seamlessly connect Desktop and ArcMap via toolbars
Increase the power of your existing ArcMap infrastructure
Create a complete Geological Toolbox with Interpretation, editing and data capture modules
Let AZDO take care of your well log and digitizing needs
Neuralog software, hardware, consumables, local and remote training and support!
Get in touch