Authorized Distributor in Libya



Enterprise Content Management (ECM)
An award-winning ECM solution for streamlining the digital transformation process in a manner that is efficient, cost effective, and user-friendly. Dokmee is a secure, easy to use enterprise content management system designed for a variety of purpose including document capture and storage, search and retrieval, and file sharing. 
Dokmee adapts to any business model by
maximizing
accessibility
 and
functionality
 in
repositories
 of all sizes, while increasing collaboration and communication between users. With a very user friendly interface 
available
 in 19 languages, Dokmee is the smart and flexible choice.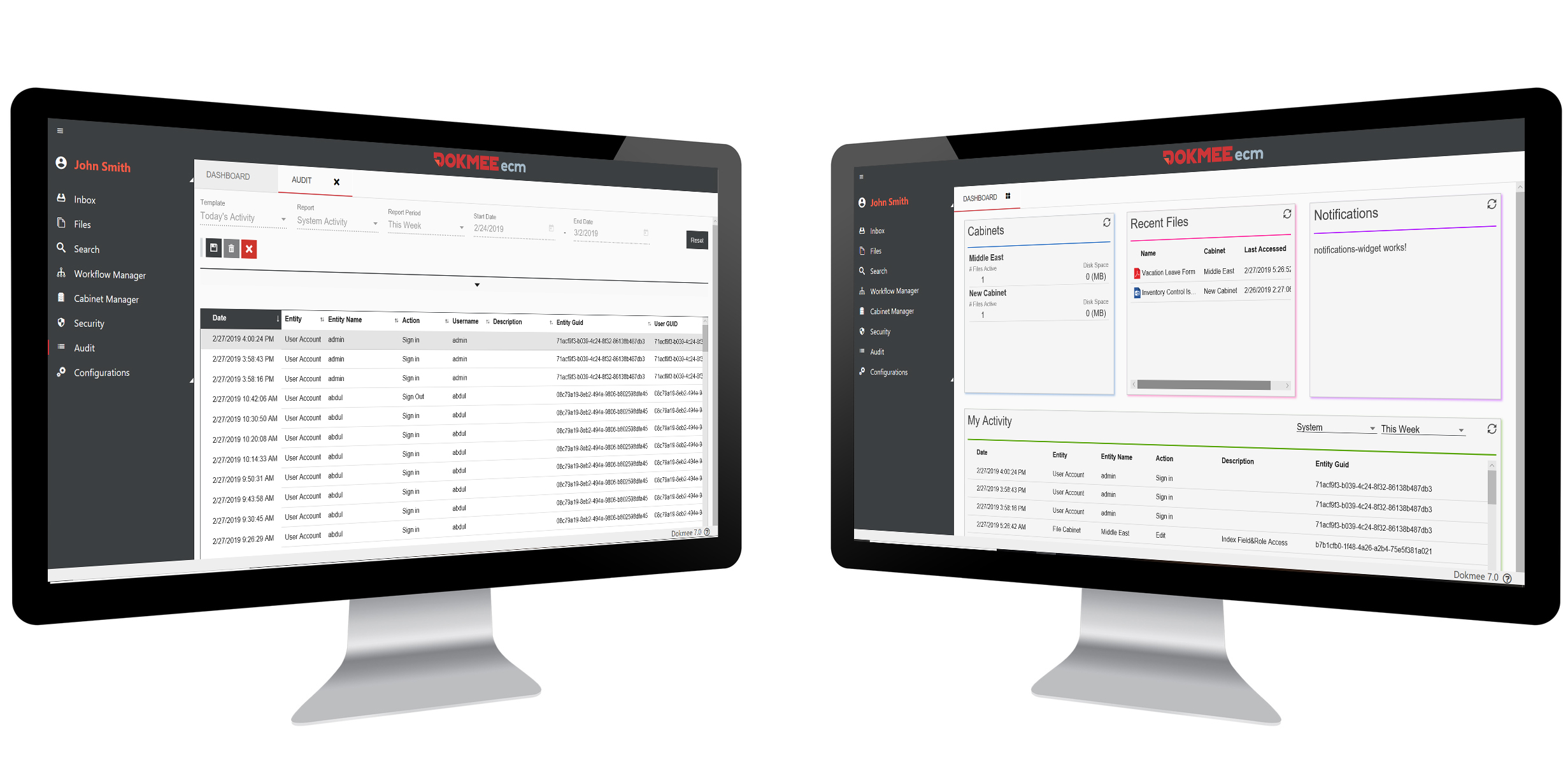 AUTOMATE WORKFLOWS
 Manage document flow and business processes for multi-user approval requirements.
FILE SHARING 
Multiple users can view files at the same time, along with version control for editing and revisions.
OCR (ABBYY)
Convert images to searchable files: PDF, TIFF, JPEG. Supports over 134 languages.
FILE RETENTION
 Automatically purge and delete files based on a specific retention period.
 ANNOTATIONS
Add layers to images such as custom stamps, sticky notes and e-signatures.  
 SECURITY
Audit log, file encryption, and user restrictions with Active Directory integration.
DOKMEE ECM
* Edge | Chrome | Safari 
| Mozilla Firefox
With a complete Enterprise Content Management solution on your mobile device, never worry about being disconnected from the business world again. Access files at the touch of your finger with the FREE Dokmee Mobile App.
Stay connected while at the airport, doctor office or in between meetings, as long as you have internet connection, via Wi-Fi or a mobile data plan. Formatted for both phones and tablets, the mobile app connects to either Dokmee ECM or Dokmee Cloud.
Get on the go access to your electronic files at the touch of your finger with the Dokmee Mobile app. Dokmee Mobile couldn't be simpler to use, get the FREE mobile app with Dokmee ECM and Dokmee Cloud.
Security
File Storage
Search & Retrieval
Integrated Viewer
Mobile Uploads
Multilingual Interface
iOS Friendly
Android & Windows Friendly
Find & Access Files On The Go
Add & Remove Files On The Go
Workflow Approvals & Rejections
How to Connect to Dokmee ECM Mobile
Step 1:
Make sure you have a Dokmee ECM or Dokmee Cloud license
Step 2:
Search for Dokmee ECM in the app store of your device (iOS/Android)
Step 3:
 Connect to your On Premise or Cloud Account
Archiving & Document Management
DOKMEE is a multilingual (including Arabic) document content management and workflow application that is designed to assist businesses of various structures and sizes in optimizing document workflow and increase security. It is the ideal solution for centralizing files in an electronically accessible environment for multiple users to access.
The DOKMEE system manages enterprise processes such as Web Clients, OCR, Version Control, task reminder, indexing, archiving, encrypted user login, database encryption, customizable workflows and much more. 
Capabilities and Key Features
DOKMEE provides the capability for a complete process for document content and workflow management, including functions for imaging (capturing) (electronic or paper sources via OCR), classifying, indexing, organizing, storing, searching and retrieving all in a secure environment.
Supports Arabic and English
Document Imaging
Document Management
Stores Emails
Multi Security Layers
Encrypted User Login
Up to 40 Index Fields
Full text searches
Disaster Recovery
Remote Backup
Supports all file types such as: TIFF, JPEG, PDF, Word, Excel, Power Point, Emails, and much more…
Easy to Import and Export to and from Dokmee
HIPAA compliant auditing log and security password built in
Enables quick and easy Indexing
Multi-level search and retrieval
Email items directly from the Dokmee interface
Document Annotations
Image capture from a Twain source
Available in 19 languages.
DOKMEE DMS
* Internet Explorer | Edge
* Chrome | Safari
* Mozilla Firefox
Improving business processes with no per click charges or limitations sounds almost too good to be true, but with Dokmee Capture it is a reality! Dokmee Capture is the ideal document capture software for scanning service bureaus, centralized scanning departments within large corporations, or companies looking to convert a large backlog of files.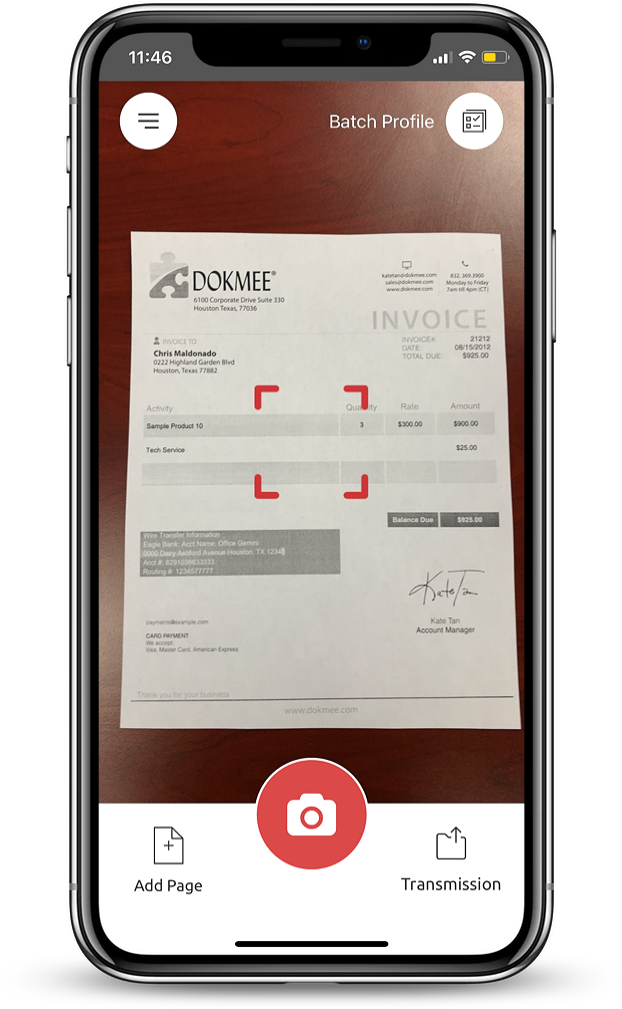 Dokmee Capture mobile app offers unlimited scanning and cleanup of images on-the-go. Perfect for sending .pdf files to any cloud solution provider or send directly to Dokmee Capture Desktop software repository. Documents can be saved in folders with sharing options via SMS, email, chat, etc.
Unlimited Scanning – No per click charges
Auto Cleanup
Foldering
Automated Upload Feature (via WiFi)
Mobile Uploads 
Multilingual interface 
iOS Friendly 
Android and Windows Friendly 
DOKMEE CAPTURE
* Standalone | Network
* Windows: 7 | 8 | 10